Investar Welcomes Jon Domingue as Commercial Relationship Manager
June 2, 2020
Lafayette, La. – Investar Bank, National Association ("Investar") recently hired Jon Domingue as a Commercial Relationship Manager and Vice President in the Greater Acadiana market. Domingue has 18 years of experience in the banking industry. He joins Investar most recently from Pedestal Bank where he spent the past seven years of his banking career.
As a Commercial Relationship Manager, Domingue is responsible for providing commercial clients with exceptional products and services to effectively operate and grow their businesses through loans, deposits, and all other banking services.
"Great commercial bankers distinguish themselves by creating valuable relationships with their current and future customers. We feel so fortunate to have Jon join our team," Jeff Blum, Western Division & Commercial and Industrial President, Investar, said. "Jon's respectful disposition, knowledge and drive have been and will continue being the key components of his success at Investar," continued Blum.
Domingue is a former Board Member for the Lafayette Little League. He received a Bachelor's of Science degree in Business Administration and is a graduate of the Advanced Commercial Lending School at Southern Methodist University and finished Louisiana's Banking Association Leadership School.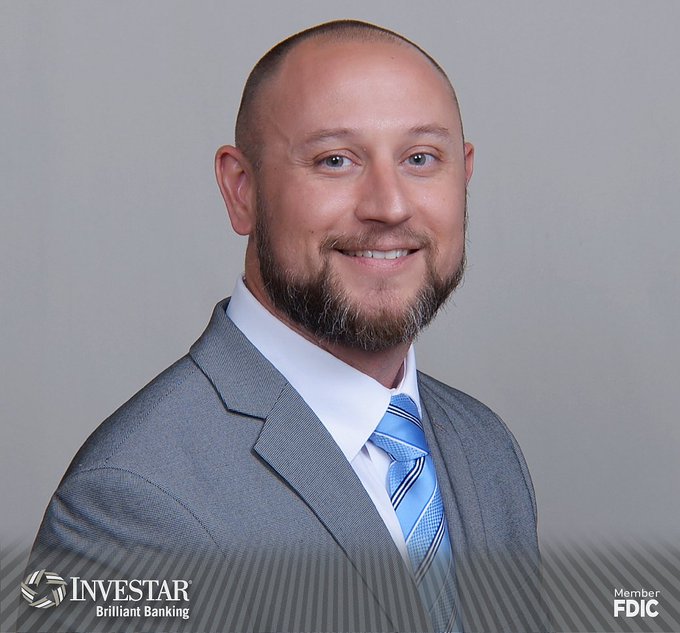 Photo Caption: Jon Domingue, Investar Commercial Relationship Manager, Greater Acadiana market
###
Investar Holding Corporation (NASDAQ: ISTR), parent company of wholly-owned subsidiary Investar Bank, National Association ("Investar"), had total assets of approximately $2.2 billion as of March 31, 2020. Investar is a full-service community bank headquartered in Baton Rouge, La. offering extensive banking products and services for individuals and businesses for nearly 15 years. The Bank has 30 branches serving several markets across South Louisiana, Texas and Alabama. Investar Bank NMLS ID# 481188. Equal Housing Lender. Member FDIC. To learn more, visit www.InvestarBank.com.