Investar Welcomes Jeff Martin as New Business Banking Director
May 26, 2020
Baton Rouge, La. – Investar Bank, National Association ("Investar") recently hired Jeff Martin as its new Business Banking Director in the Greater Baton Rouge market. The Bank previously announced an organizational shift that allowed for several employee promotions from within the company, plus creating this new position. Martin has 26 years of experience in the banking industry. He joins Investar most recently from Regions Bank and its predecessors.
Over the last 16 years Martin has held various leadership positions for Regions' South Louisiana market, including South Louisiana Commercial Banking Executive, South Louisiana Business Banking Executive, South Louisiana Commercial Real Estate Executive, Southwest Region Special Assets Manager, and Commercial Banking Manager for Greater Baton Rouge.
As Business Banking Director, Martin's primary responsibility will entail him working closely with the Bank's Regional Presidents and Line of Business Leadership to streamline the credit delivery process to deliver solutions to clients in a focused and timely manner.
"We are thrilled to welcome Jeff to our team in this leadership role," Mike Creed, Business Banking President, Investar, said. "The extensive experience and background he brings to Investar will enable us to better serve our business relationships across our footprint," continued Creed.
Martin is actively involved in the Baton Rouge community. He currently serves as a Board Member and sits on the Executive Committee for the Foundation for East Baton Rouge School System and is Immediate Past President. He has previously served on the Boards for Baton Rouge Area Chamber, Academic Distinction Fund and American Heart Association – Capital Area. Martin holds a bachelor's degree in Finance from Marshall University and is a graduate of Louisiana State University's Graduate School of Banking.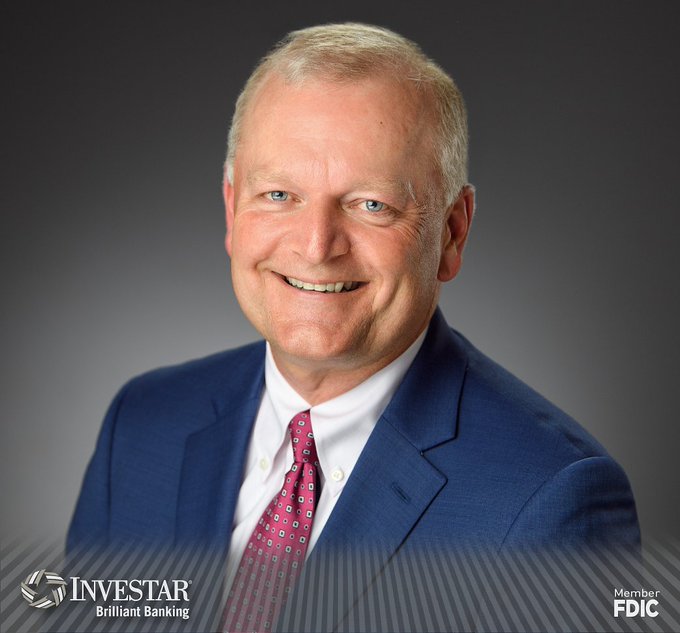 Photo Caption: Jeff Martin, Business Banking Director, Investar, Greater Baton Rouge Market
###
Investar Holding Corporation (NASDAQ: ISTR), parent company of wholly-owned subsidiary Investar Bank, National Association ("Investar"), had total assets of approximately $2.2 billion as of March 31, 2020. Investar is a full-service community bank headquartered in Baton Rouge, La. offering extensive banking products and services for individuals and businesses for nearly 15 years. The Bank has 30 branches serving several markets across South Louisiana, Texas and Alabama. Investar Bank NMLS ID# 481188. Equal Housing Lender. Member FDIC. To learn more, visit www.InvestarBank.com.