Investar Welcomes Darryl Bercegeay as Chief Information Security Officer
June 9, 2020
Baton Rouge, La. – Investar Bank, National Association ("Investar") recently hired Darryl Bercegeay as its Chief Information Security Officer (CISO) and Senior Vice President. Bercegeay has nearly 20 years of experience in technology. He joins Investar most recently from Crescent Bank & Trust where he spent the past seven years of his banking career.
As a Chief Information Security Officer, Bercegeay is responsible for leading the information security and cyber security efforts for Investar. He will ensure that our data and our customer's sensitive data remains protected at all times.
"Darryl brings extraordinary information security experience and credentials with him to the Bank," Dane Babin, Chief Operations Officer & EVP, Investar, said. "I look forward to Darryl further enhancing and strengthening the protection of information for our organization," continued Babin.
Bercegeay received a Bachelor's of Science degree in ISDS from Louisiana State University. He holds two prestigious certifications in his field: Certified Information Systems Security Professional (CISSP) and Certified Cloud Security Professional (CCSP). Bercegeay served as Director of Publicity for the ISACA Baton Rouge Chapter. He was recognized in 2008 as a Joffrion Award winner while he was the Director of Global IT Services at Amedisys.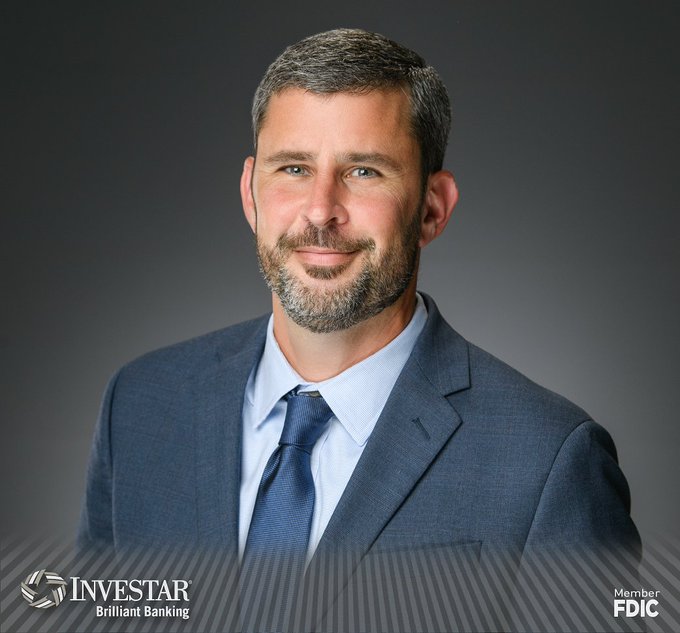 Photo Caption: Darryl Bercegeay, Chief Information Security Officer/SVP, Baton Rouge market
###
Investar Holding Corporation (NASDAQ: ISTR), parent company of wholly-owned subsidiary Investar Bank, National Association ("Investar"), had total assets of approximately $2.2 billion as of March 31, 2020. Investar is a full-service community bank headquartered in Baton Rouge, La. offering extensive banking products and services for individuals and businesses for nearly 15 years. The Bank has 30 branches serving several markets across South Louisiana, Texas and Alabama. Investar Bank NMLS ID# 481188. Equal Housing Lender. Member FDIC. To learn more, visit www.InvestarBank.com.