Investar Bank Promotes Graff to Operations Director and Estilette to Retail Manager
August 13, 2019
Baton Rouge, La. – Investar Bank, National Association has recently promoted Renee Graff to Operations Director. Graff has 16 years banking experience and has served Investar for 10 of those years. She has served in various areas including but not limited to Audit, Mortgage, Treasury Management, Accounting and most recently Retail Banking. With extensive knowledge in the operations of all of these areas, Graff has an excellent overall understanding of how Investar operates. As Operations Director, she will provide leadership and operational oversight in the development, expansion and integration of Retail Banking, Mortgage Lending and Deposit Operations.
"It is exciting to watch employees grow in their professional careers at Investar where employees matter and make a difference. Renee has proven herself and with her diverse institutional knowledge, she is the perfect fit to be our Operations Director," Dane Babin, Chief Operations Officer, EVP.
Graff is highly involved in the community serving several non-profit organizations – Board Member for Junior Achievement GBR & Acadiana, Audit Committee Member for Volunteers of America Greater Baton Rouge and St. Aloysius Church Parish Leadership Commission. She holds a Bachelor of Science degree in Accounting from Louisiana State University and has obtained professional certifications in the fields of internal audit and risk.
Gentry Estilette has recently been promoted to Retail Manager. He has 15 years banking experience and has served seven of those years at Investar. Estilette started as a Customer Service Representative at Capital One and was an Assistant Branch Manager before joining Investar as a Branch Manager. As Retail Manager he will be serving the retail branches, including onboarding new branch locations from recent bank acquisitions. He is responsible for the development of the retail team including sales growth and customer service strategies, innovation and implementation of product offerings and expansion of branch and retail channels.
"We are always very excited to announce promotions of great talent from within our organization. Gentry is a proven leader and I'm thrilled to watch him continue growing his career as he takes on this promotion to Retail Manager. His role will focus on providing an exceptional customer experience across our entire footprint," Ryan Finnan, Consumer and Business Banking President, EVP.
Estilette holds a Bachelor of Science degree in Business Management from Louisiana State University. He was Investar's Branch Manager of the year in 2013 and volunteers his time with Junior Achievement of Greater Baton Rouge.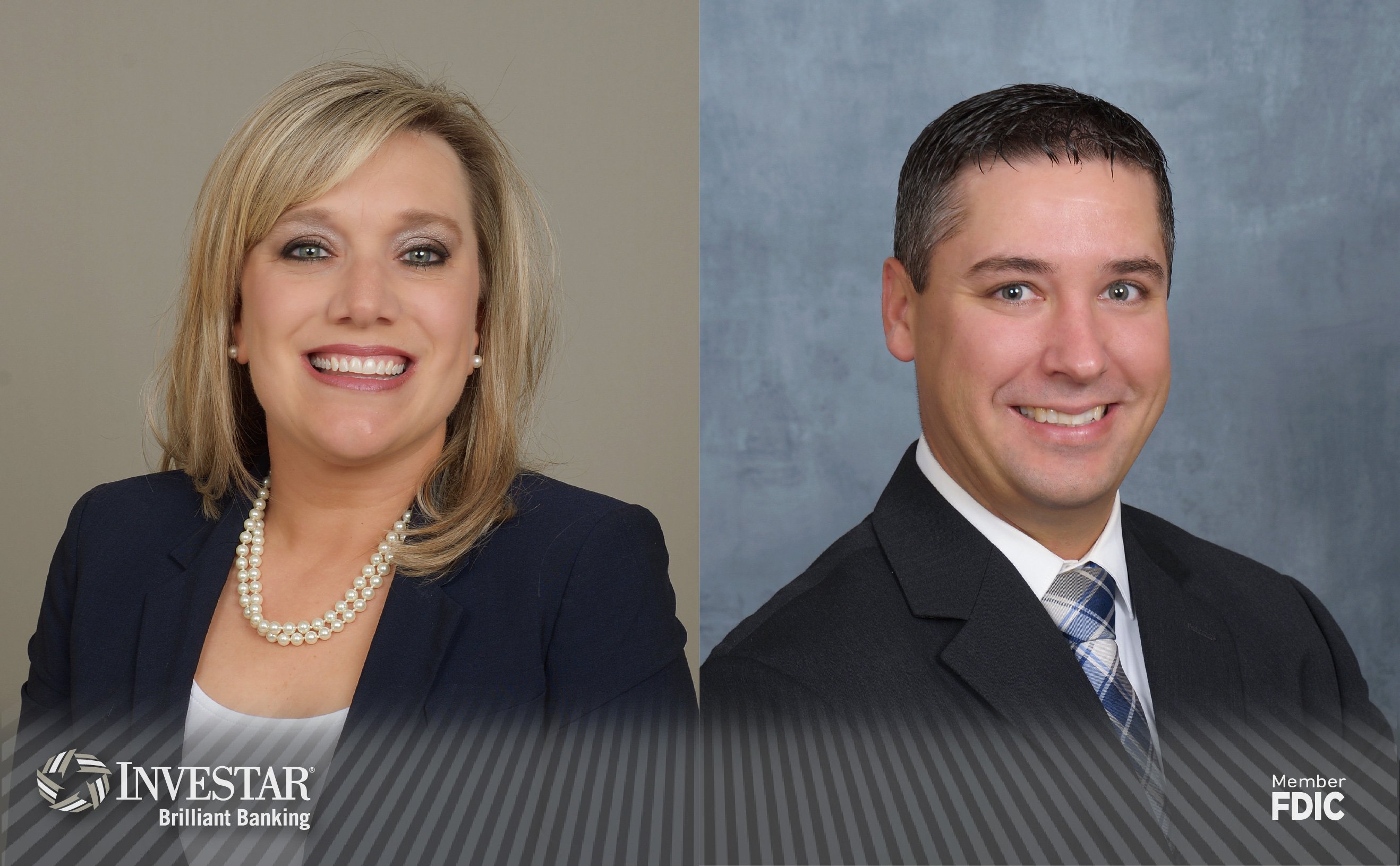 Renee Graff, Operations Director/SVP, Investar Bank
Gentry Estilette, Retail Manager/VP, Investar Bank
###
Investar Holding Corporation (NASDAQ: ISTR), parent company of wholly-owned subsidiary Investar Bank, National Association, had total assets of approximately $2 billion as of June 30, 2019. Investar Bank, National Association is a full-service community bank headquartered in Baton Rouge, La. offering extensive banking products and services for individuals and businesses for over 10 years. The Bank serves several markets across South Louisiana with 24 branches: the Baton Rouge area (Baton Rouge, Central, Denham Springs, Port Allen, Gonzales, Prairieville, Jackson, Slaughter, St. Francisville, Zachary), Hammond, the Acadiana area (Lafayette, Ville Platte, Mamou, Pine Prairie) and the New Orleans area (Metairie, Elmwood, Mandeville) and three branches in Texas (Houston, Texas City, Dickinson). Investar Bank NMLS ID# 481188. Equal Housing Lender. Member FDIC. To learn more, visit www.InvestarBank.com.